Gjástykki
Dramatic landscapes, walk at the edge of Stóra Víti volcano, experience þeistareykir geothermal area and challenge yourself in an steep decent to the unforgettable Togarhellir lava caves.
Learn More
NORTH-AMERICA PLATE BOUNDARIES
Come with me on an adventure to explore the lava fields of Gjástykki,
Though pick up hours are flexible the tour begins early in the morning and pick up is anywhere between Húsavík and Mývatn form your accommodation.
As we head toward Gjástykki lava field formed between 1975-1984 you can see great valleys with precipitous walls alongside the jeep trails of the Eurosian and American rafts. A spectacular gorge had carved it selves between the rocks giving the landscape a dramatic look.
Stóravítisraun, one of the four largest lava areas in Iceland, which occupies some 530 square kilometers and 25 cubic kilometers will be our next destination.
From there you will get to visit the crater Little Víti which is a dramatic circular subsidence in the lava tube of Stora Víti volcano.
As you stand at the edge of the volcano you can look into a 140 meter deep and about 800-1000 meter in diameter opening and enjoy an exhilarating view into the wide open from this  ancient giant.
To get the full experience of Iceland's wonders you can not miss take a look geothermal area of þeistreykir.
This will be a good time to unpack your lunch and relax for a while before we head to our next stop and you body needs to be properly fueled for what to come.
The Togarahellir lava caves at Þeistareykir is something you don't want to miss.
To get to the cave can be very tricky at times and being in decent physical condition is required.
Please trust the guides experience and judgment to decide who can make their way down to the cave while others wait to be guided. The wait is not long but the cave is worth having seen.
Our final stop leads us to the top of Húsavik mountain where you can oversee Skjálfandi Bay and surrounding mountains.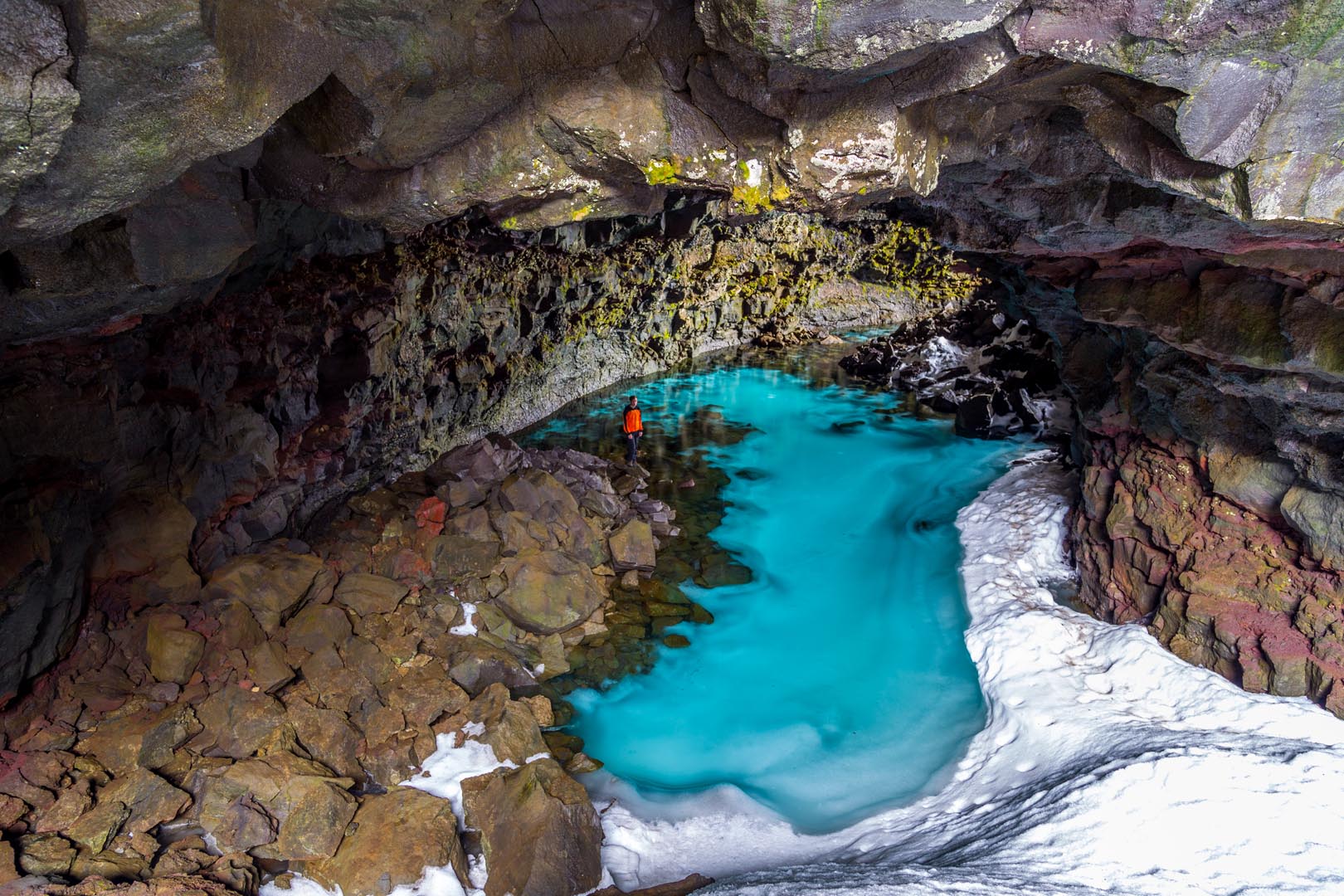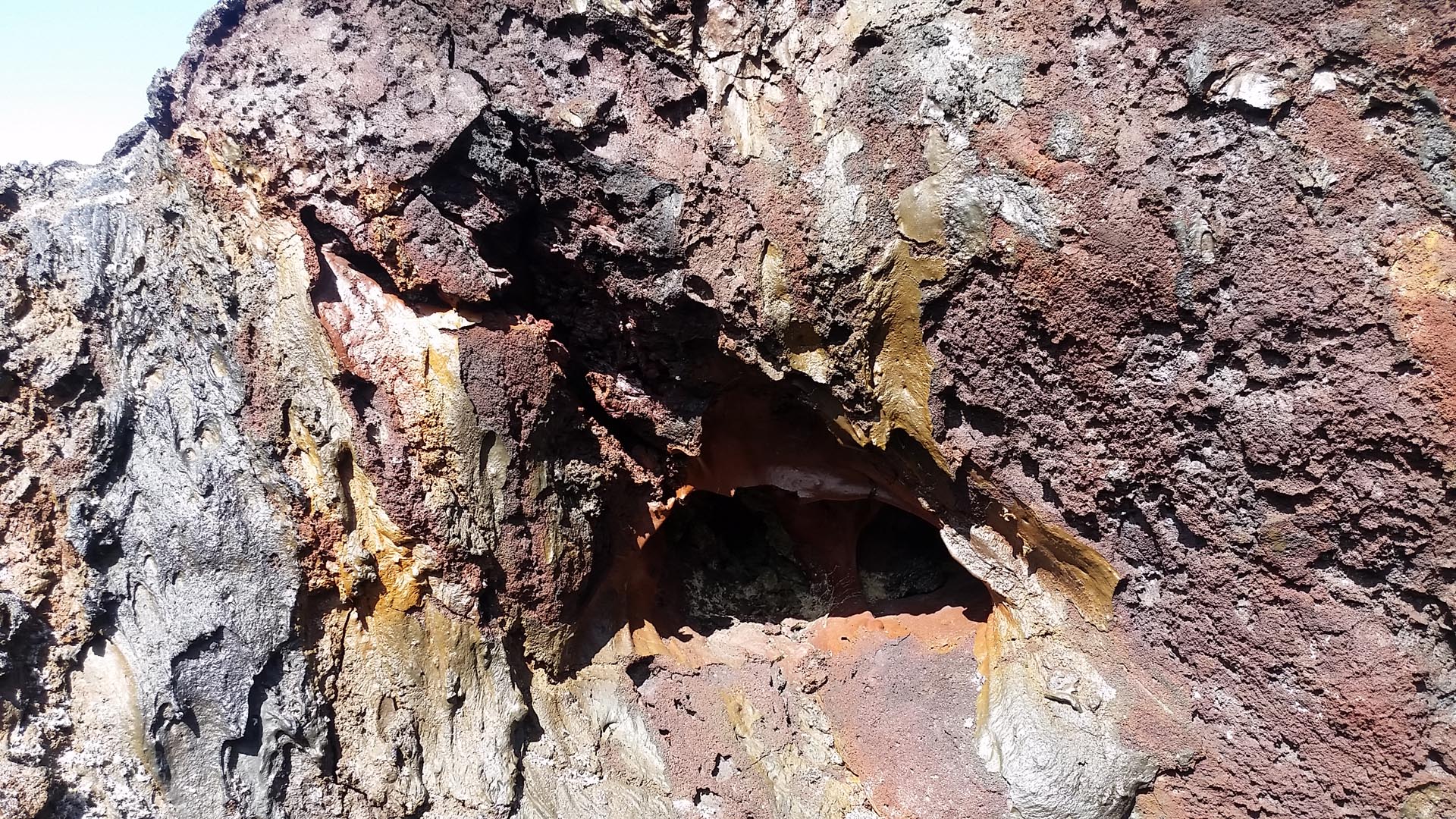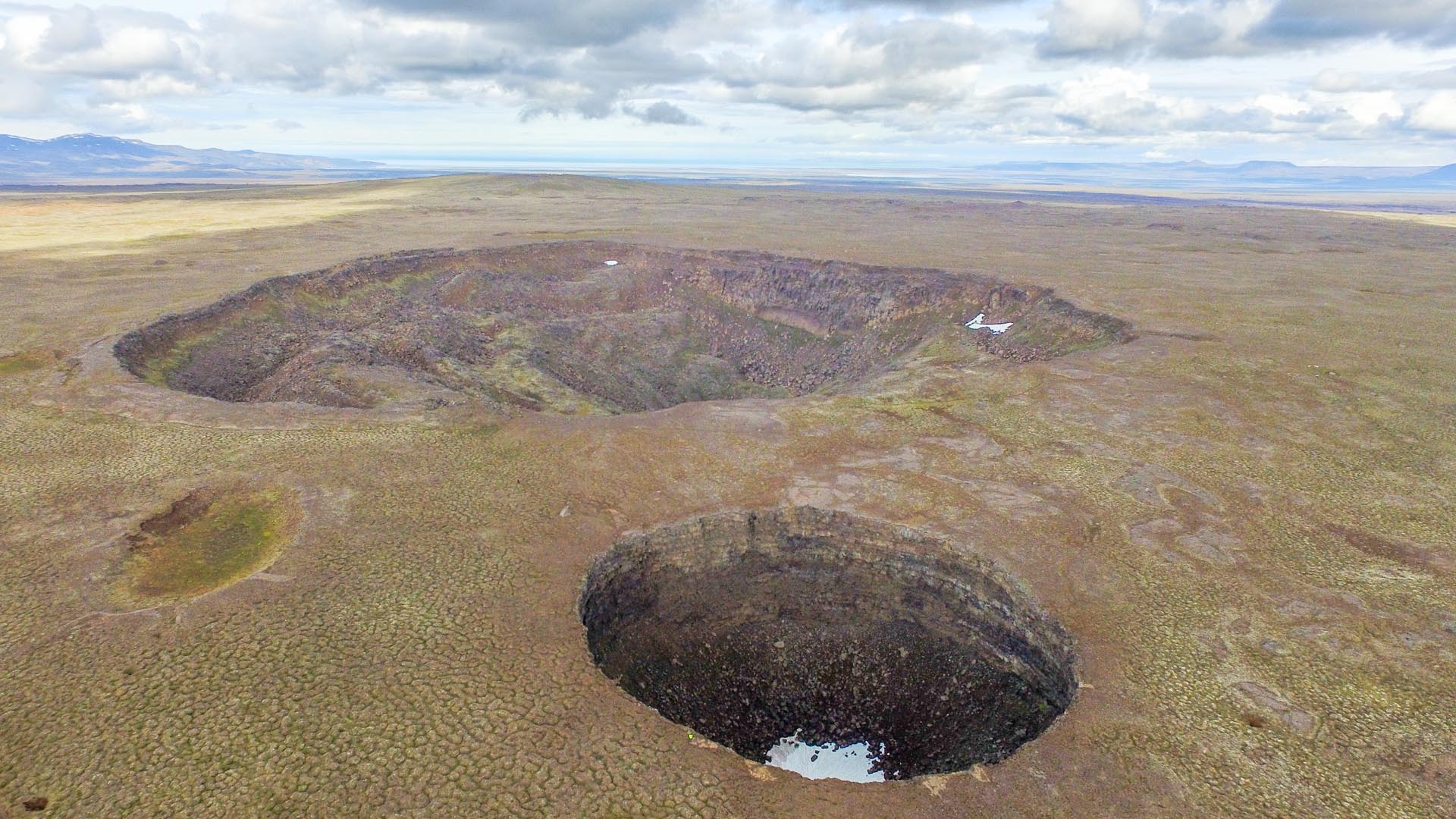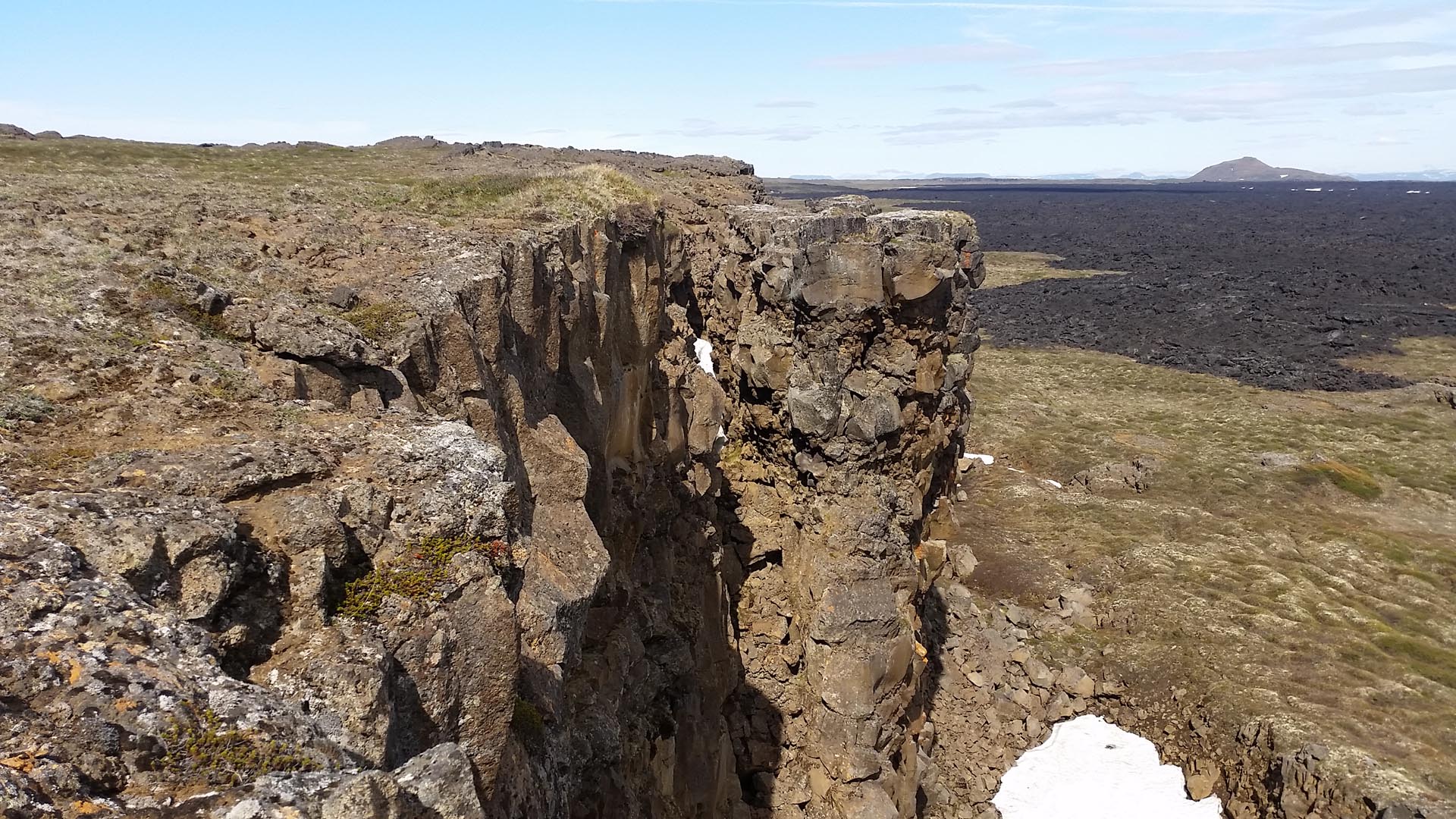 What are you waiting for?