Experience you wont forget
This is will be an experience you will talk with your friends years to come.
Read more
Enter with with me into an environment nothing alike from craters in the mountains of Dyngjufjöll located in Askja a caldera in the center highland of Iceland.
Discover Unlimited Beauty
After having traveled through the biggest desert Iceland has to offer, called Odaðahraun which stretches along the glacier river Jökulsa a Fjöllum you will have a chance to take a dip inside the geothermal water of the crater inside the caldera. The depth of the lake had been formed by volcanic activity for centuries and if the steep path to the crater allows it, depending on the weather conditions you can soak in the deep blue water and relax your muscles.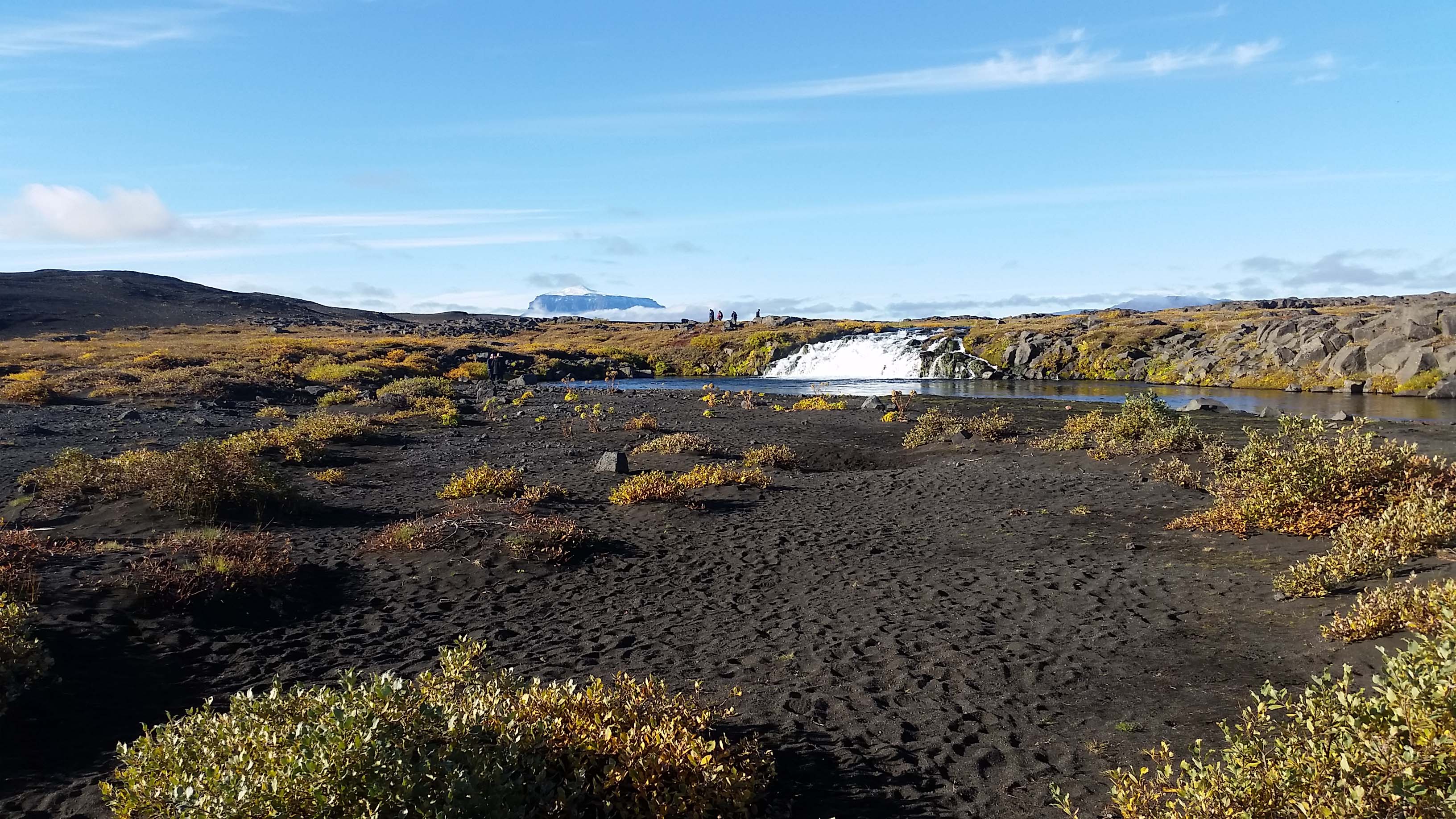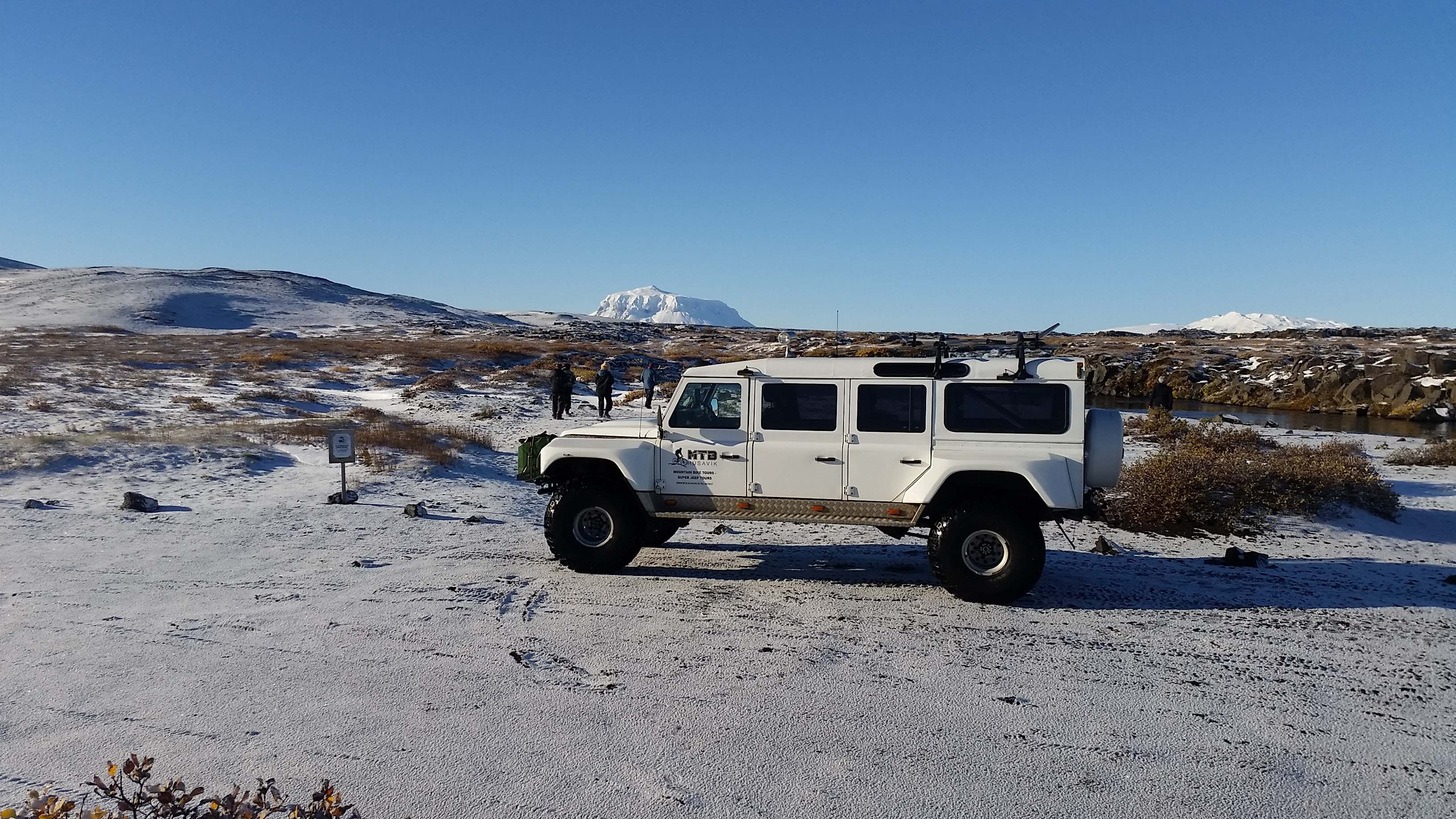 Upon request pick up will be between Húsavík and Mývatn area from your accommodation.
The landscape from Húsavík to the east along Lake Mývatn stretches with colorful lava fields as we cross rivers and fords heading to the south at the crater Hrossaborg on the gravel road F88.
The river Grafarlandaá will be our first sight, as this crystal clear river exits from under the lava field to form a small waterfall at the ford.
On our way to river Lindaá you will get to enjoy the colorful contrasts of those lava fields leading us to our next destination.
After our travel you will be happy to know that our stop at the nature reserve Herðubreiðarlindir oasis is also equipped with a rest area and restrooms if needed.
Herðubreiðarlindir
Stop 2.
 Note that there will be no shop in the highlands so please make sure to bring lunch with you.
Herðurbreiðarlindir oasis is located near Mt. Herðubreið and is know for its natural beauty.
Dating back from 1774 to 1775 history states that one of Iceland's most famous outlaws hid during the winters and you will get the unique opportunity to see the location and relive this time through my story.
Vikraborgir Askja & Víti
Stop 3.
 Note that there will be no shop in the highlands so please make sure to bring lunch with you.
As we head to Dyngjufjöll to the Askja caldera we stop at Dreki hut for lunch. Note that there will be no shop in the highlands so please make sure to bring lunch with you.
An enormous eruption began on March 29, 1875. This eruption is called Öskugos 1875. Ash fall from the eruption had a great impact on East Iceland and contributed to a large group of people moving from there to the West. After the eruption ended there was a great deal of subsidence in Askja, and then Öskjuvatn was formed. On the eastern bank of Öskjuvatn you will come to find crater Víti. It is believed that the ash in the eruption of 1875 had came up through that crater.
Vikraborgir crater will be our next destination and a 2,4 km hike leading us the crater Víti and the Lake of Askja.
You will be excited to hear that Vikraborgir were also the craters where the NASA Apollo mission took place during the time of 1965 and 1967.
Bring along a swimsuit and a towel. If conditions allow it, you will be able to swim in crater Víti. On a good day the water can be 24-28 ° C.
Vikraborgir Askja & Víti
Stop 4.
After you get to stretch you feet for a while to explore Askja our drive leads us from there to Dyngjusandur and then to Holuhraun.
The most recent volcanic eruption in Iceland is the Holuhraun volcanic eruption in Barðabunga that started on the 29th of August 2014 – and lasted until the 27th of February 2015.
This eruption was the largest in volume since the massive 1783-4 eruption of Laki and was eight times bigger than the 2010 eruption in Eyjafjallajökull.
Our last stop of the day is the waterfall Gljúfrasmiður in the glacier river of Jökulsa fjöllum which is not only breathtaking by its beauty and power but has also carved its way through the landscape over time, shaping it into forms hard to imagine, giving life to the surrounding areas.
Tour prices:
ISK 175.000,- for a private tour with maximum of 8 passengers (this is a group total not individually)
This tour is only available as a private tour and reservation is a necessity.
Booking can be done any day and I am available for questions and concerns.
Departures:
Pick up can be anywhere between Húsavík or the Mývatn area and is optional.
If a pick up from Akureyri is required the price is 195.000 kr which extends the trip for another 2 hours.
The departure time is flexible but should be no later than 6:45am from Húsavík and 7:45am from Mývatn since the duration of the tour can be up to 14 hours.
What does it include?
– a fully guided tour
– transportation
What to bring?
– refreshments (drinking water), packed lunch (not included in the price) since there are not stops in the highlands
– warm clothes
– hiking boots
– towel
– bathing suit
Private tours can be tailored to your liking.
For more information and booking, please contact me through email at mtb@mtb-husavik.is
I hope you will have an unforgettable experience and are looking forward to take you on a memorable journey.